Co-producing is vital in a world where budgets are rising and funding is falling, agreed panellists at Realscreen Summit session 'Content Without Borders'. For production companies without deep pockets, it is crucial to partner with bigger broadcasters if you want to ensure your project's success, they advised.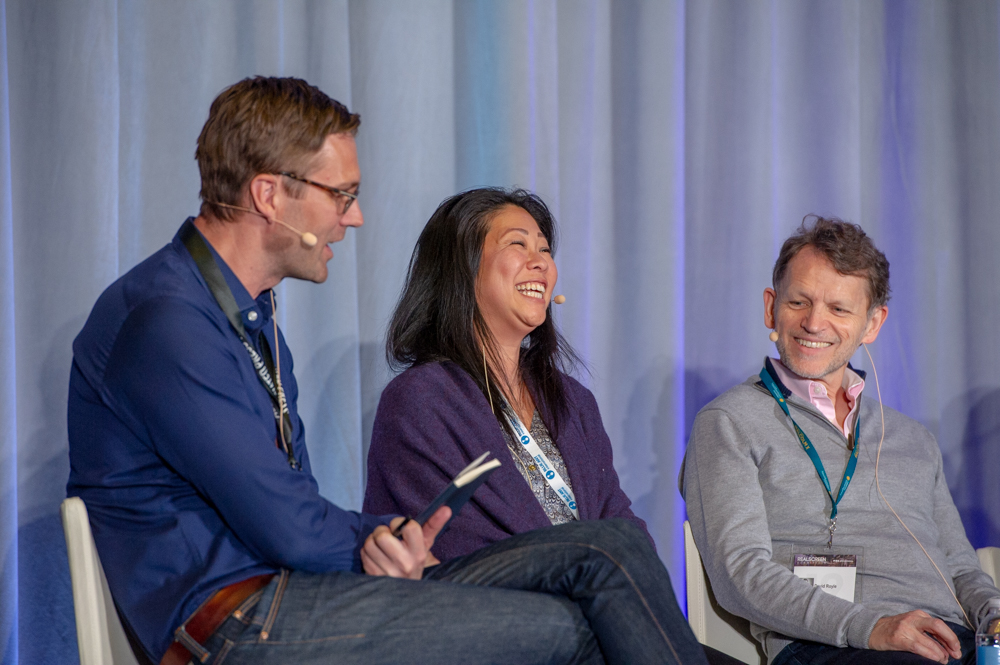 (Photo by 'New Orleans Event Photography')

Ambitious projects and bigger ideas mean that co-productions are now becoming a necessity, said Charles Tremayne; President of Cineflix. With a rise in market competition, it's crucial for smaller companies to partner together to stand out - and make money. This is especially important, the panellists agreed, in a world where SVODs are beginning to dominate. David Royle, Executive Vice President of Smithsonian was in agreement, emphasising the increasing financial cost of creating content. Julie Chang, Vice President of Toronto-based company Blue Ant Media also agreed, though stressed that although producers enter for financial reasons, their success depends on how well the companies gel. The panellists noted the importance of networking events like Realscreen, adding that they were a great opportunity to meet fellow producers and make connections.
Content without borders
Co-producing also allows content to surpass geographical borders, said Chang. This is key when looking to attract as diverse an audience as possible. The panellists explained that some genres lend themselves better to borderless content than others - and that these are the ones that producers should focus on. Sci-fi and history are particularly lucrative due to their lack of contemporary cultural references, allowing them to have mass appeal. Co-producing also helps in a practical sense by allowing filming to take place in multiple locations - with the series Hunting Nazi Treasure used as a visual example of a co-production that featured footage from 13 different countries. The audience were also shown a clip from a space programme that was a co-production between Zee TV and Martin Williams from Talesmith. Unbeknownst to the panellists, it turned out that Martin was in the audience!

Does co-producing work for every country? Tremayne doesn't think so so, with the German market notoriously difficult to crack. On the other hand, countries like China are rapidly becoming more and more interested in co-producing with American and European companies, said Tom Brisley, Creative Director of Arrow Media. A great idea along with good use of market intelligence is the key to success when looking to co-produce, he advised.



Setting up a co-production
For anyone wanting to get into co-producing, what are the first steps? The ideal situation is to secure money from distributors before you begin your project, advised Brisley, although he understood that this isn't always possible. Royle agreed, explaining that a project looks more appealing to other companies if you've already secured part of the funding. It allows them to trust that the idea has already been vetted, he said. As a broadcaster, Joseph Maxwell; Head of Documentaries for SBS International Australia explained that his company focus on commissioning projects that have an an Australian angle. He told the session about a producer who had recently come to them with an idea - they supplied funding, tax credits and connected her with other partners as long as it was assured that the presenter she used was Australian.